Sheet Storage Rack in Ahmedabad
Shilpmech Industries is the Top-rated Sheet Storage Rack in Ahmedabad. We are offering #1 Industrial Storage Racks in Ahmedabad Manufacturer of a wide range of products including drawer type sheet storage rack medium duty cantilever rack and mild steel sheet metal storage rack, mould holder rack, and movable mould rack, and Sheet Storage Rack in Ahmedabad. We are an affordable Sheet Storage Rack in Ahmedabad manufacturers, suppliers, dealers, wholesalers, distributors, exporters, and traders of display rack, ms rack, iron rack, heavy duty storage racks, MS storage rack, sheet metal racks, metal storage Rack & shelving in Ahmedabad, Scaffolding Pipe Planks in Ahmedabad. Get contact for slotted angle racks and industrial storage racks manufacturers in Ahmedabad, Gujarat, India near me.
Sheet Storage Rack is used to store sheets, plates, moulds & coils and other products captivated by its stable, welded steel construction. These cassettes can be extracted 100% smoothly as they run on a maintenance-free rack pinion cranking system.
Sheet Metal Storage Rack in Ahmedabad, Heavy Duty Storage Racks in Ahmedabad
Organizing metal sheets in a structured rack is safer than piling sheets on the floor. The cassette rack for sheets has a space-saving folding projection, for payloads of more than 3000 kg for each shelf. Racks are easy to use for employees, which increases productivity, profits and morale. A single employee can safely and efficiently handle all loading and unloading.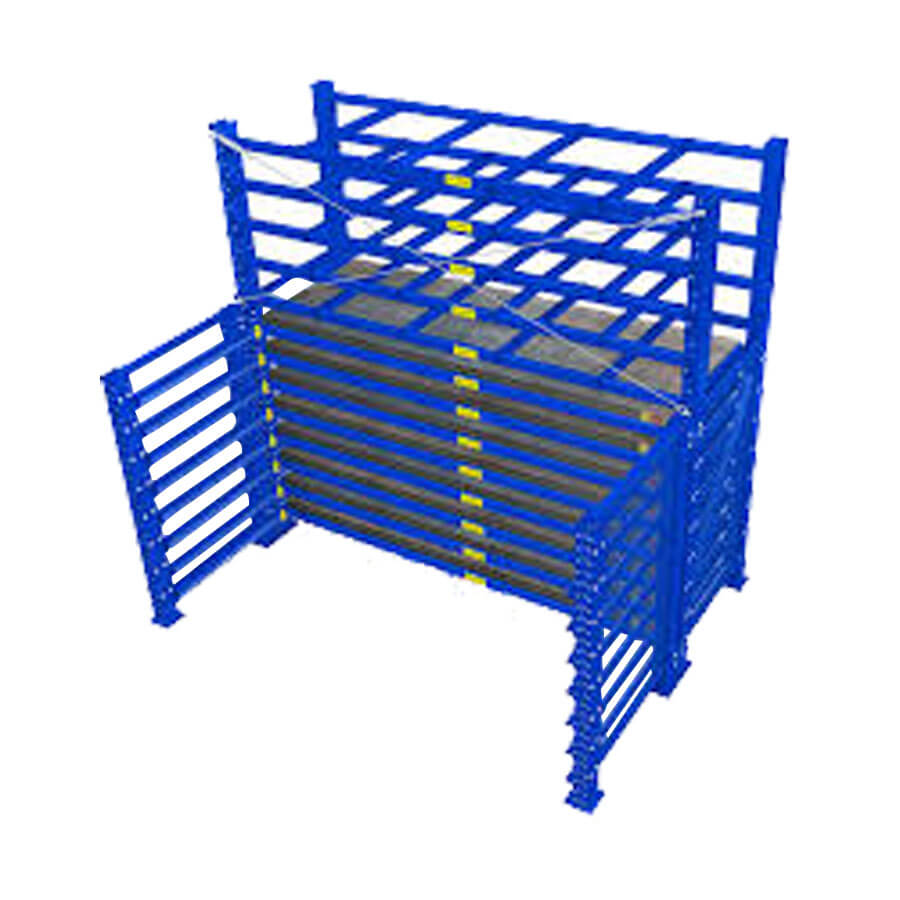 Features of Sheet Storage Rack
Smooth opening of shelf
Welded structure
Easy to Fix
Cranking mechanism provided for shelves
Advantages
100% access: Extract full length of the material from the rack
High load capacity: We produce drawer rack with a load capacity of up to 3,000 kg per shelf
Protective handling: Even for sensitive sheets
Safe use of the drawers: Stopper provided on each level drawer is extended
Convenient handling: Thanks to our smooth rack and pinion system which can pull 3000 kg easily
Finish: Powder Coating